About Kim
Sharing ideas is one thing. Sharing great ideas is another. Whether it's professional communication, workplace culture, personal motivation, or change management, Kim Kaufman's keynote speeches compel her audiences to go beyond the status quo.
Kim's enthusiasm has turned dreamers into doers and doubters into achievers.
The recipient of international public speaking awards, Kim Kaufman is a masterful writer and storyteller. With experiences ranging from professional actor to television news reporter to corporate communications professional, Kim's presentations offer something for everyone. Her honesty, insight and humor keeps audiences captivated from start to finish.
Kim Kaufman will inspire you to reach your full potential for lasting results.
Recipient of:
Toastmasters International World Champion of Public Speaking Top 10

Public Relations Association Video Storytelling Award

Illinois Broadcasters Association Silver Dome Award

Association for Women in Communications: Outstanding Woman in Communication Nominee

Mrs. Illinois America Semifinalist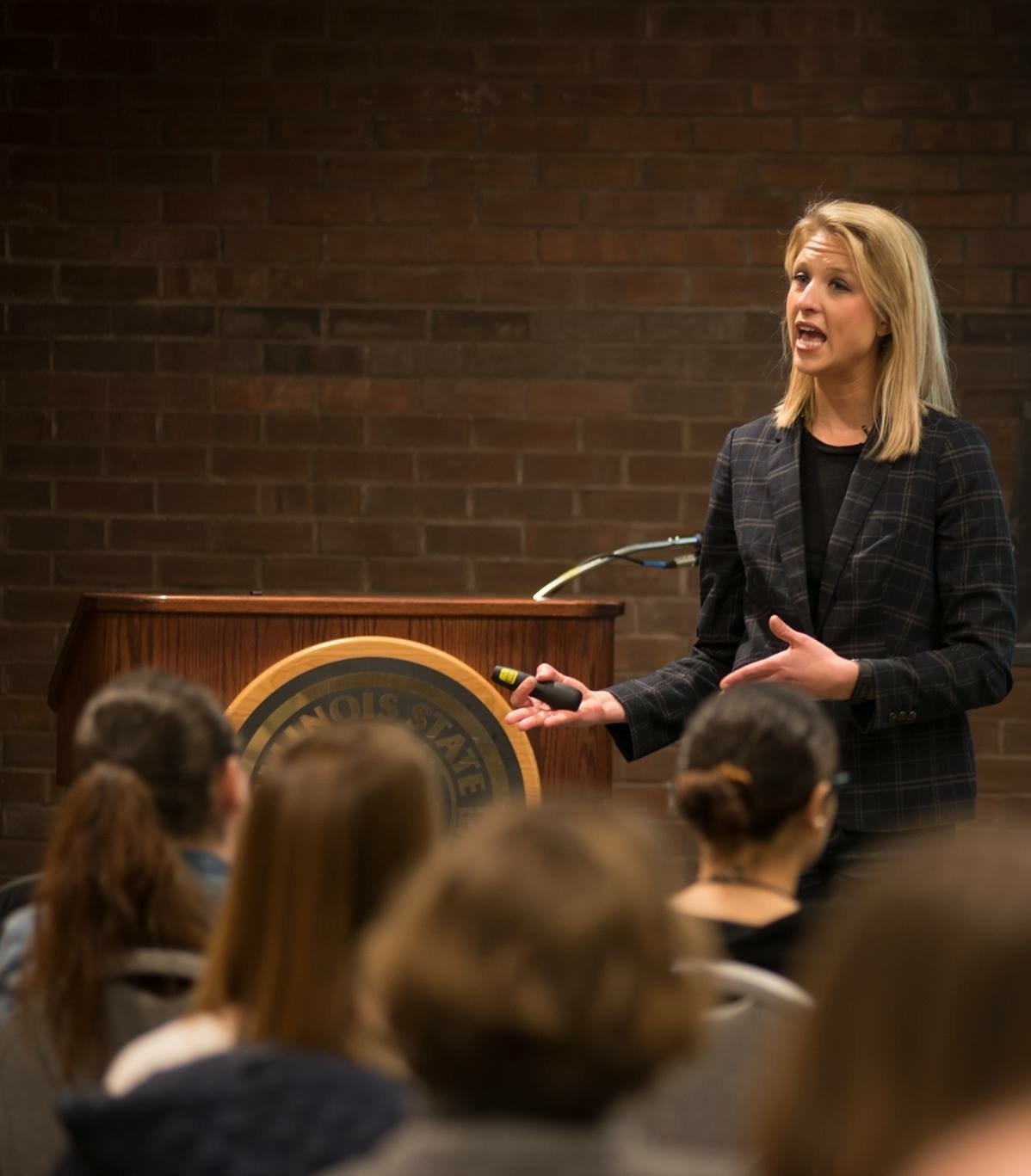 "Communication is powerful and has many benefits. Used correctly, you can inspire, persuade, and entertain. But it takes work, skill, and attention to achieve. My passion is to help you discover your creative potential."
— Kim Kaufman
What To Expect
When Kim presents, audience members will:
Experience a captivating, high energy performance.

Learn to transform life challenges into life changing opportunities.

Develop the communication skills necessary to achieve personal and professional success.

Explore the power of personal story to strengthen relationships and build connections.

Be empowered to step outside their comfort zone, and turn risk into reward.